This archive of photographs is the work of returned immigrant, Danny O'Sullivan, who took these pictures in the 1950s and 60s.
They came to light in 2010 and were initially made available by his son, Michael, to Kanturk Arts Festival for the basis of an exhibition and education project for the 2012 Kanturk Arts Festival.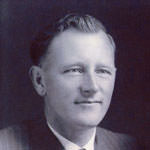 According to artist Rosemary Canavan, who led that project:
"The works of Danny O'Sullivan are extraordinary in their immediacy and beauty. He had an exceptional ability to capture the faces and emotions of his native town and all was recorded with a sharp and loving eye."
The photographs are available here as a heritage archive for the town, and visitors to the website are invited to contribute any information about the photographs, which will be added to the archive. To do so, please e-mail info@kanturk.ie and provide:
The number of the photograph
The information
Your name and contact detail for verification
Kanturk Community Council is grateful to Michael O'Sullivan for making this important historical and heritage legacy available to the community.
Archive Galleries