Danny O'Sullivan was born in 1922. His father, Daniel (known as Dan Clamper), was from Clamper, Ballydesmond, and his mother, Nora McSweeney, came from Kiskeam. They left Ireland in the early 1900s and settled in Oregon where his father went sheep herding as was common practice for Duhallow people at the time.

The family returned to Ireland just before the Great Depression and thereafter Daniel Snr. opened the American Bar in Market Square, Kanturk. His sons Eddie, Denis (D.D.) and Danny all opened businesses in the town – Danny opened an American-style café in Watergate Street which he ran this until the early 1970s. He then moved to Greenane and took over the grocery business belonging to his brother, Denis.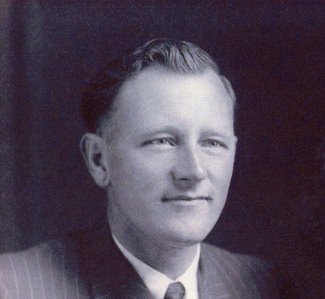 Danny had a keen interest in photography from an early age. He experimented with still photography and movies, and owned several box cameras, some Leica cameras and a number of movie cameras. He immersed himself in all the available photographic magazines and journals of the time (1940s–1960s) and for a while he had a small part-time business taking photos for first communion, confirmation etc. His brother Denis also ran a part-time photographic studio for a number of years.

Danny was an excellent photographer of people. In addition to his professional work and his many shots of family members, Danny's passion for photography ensured that he was always present at local events with his camera. His beautifully observed photographs of Kanturk people at the processions, parades and sporting occasions of the year let us enter into something of the fun and friendly community spirit of the times.