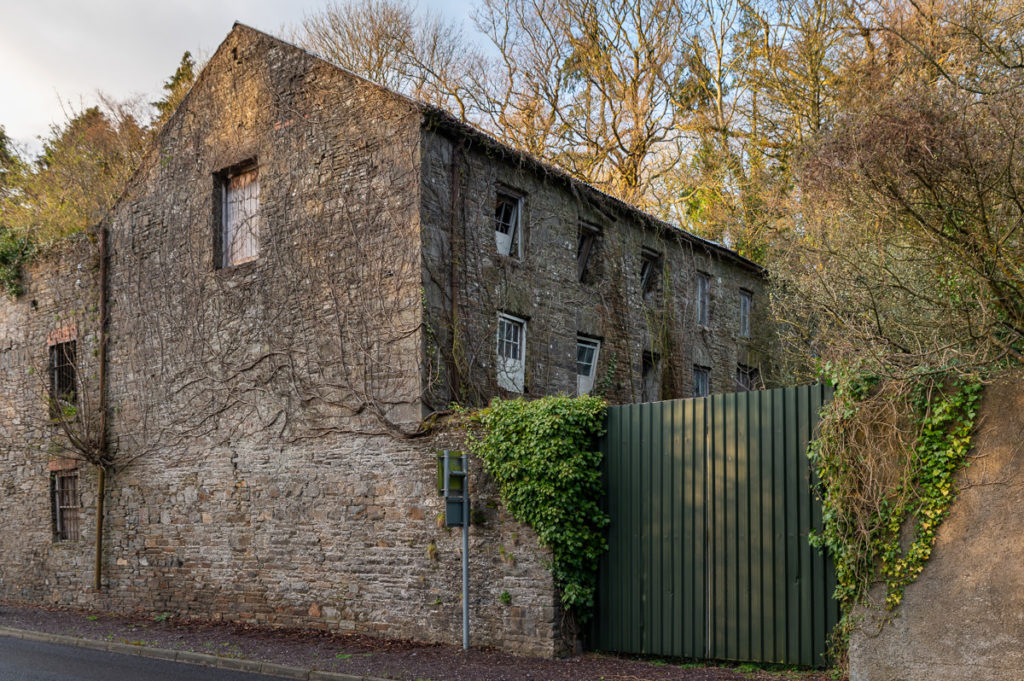 This site, which is marked on the original O.S. map, was reputedly developed as an auxiliary workhouse during the Great Famine, one of four similarly-defined buildings within the town area.
This three-storey building later served as the coach building premises of John Archdeacon before its conversion to a mill by Messrs. John Bourke, who purchased the premises from a member of the Leader family.
It was called Quarry House Mill by the Bourkes who extended the building, which was electrically operated. The mill was destroyed by fire in 1967. For a time, the most westerly part of the extension housed the stone-cutting works of Denis McNamara.