24. Trades Union Hall:
24. Trades Union hall

Kanturk was to the forefront of the evolution of the labour movement in Ireland. Kanturk Labourer's Club was founded in 1869, to be renamed the Irish Agricultural Labourers' Union in 1873, which was followed by a Trades Council (1881), Labour League (1886) and the Duhallow Trades and Labour Association (1889).
It was in this hall, in Lower Bluepool, that the Trades Council was established in 1881, commemorated in the wall plaque. It was also the band room of the Kanturk Brass Band and much later of the Kanturk Fife and Drum Band, For many years the building's activities were supervised by the O'Shea family, a name with a strong and long association with the trade union movement in Kanturk.
In recent times it was secured by Kanturk and District Community Council which has overseen its total refurbishment for community activities.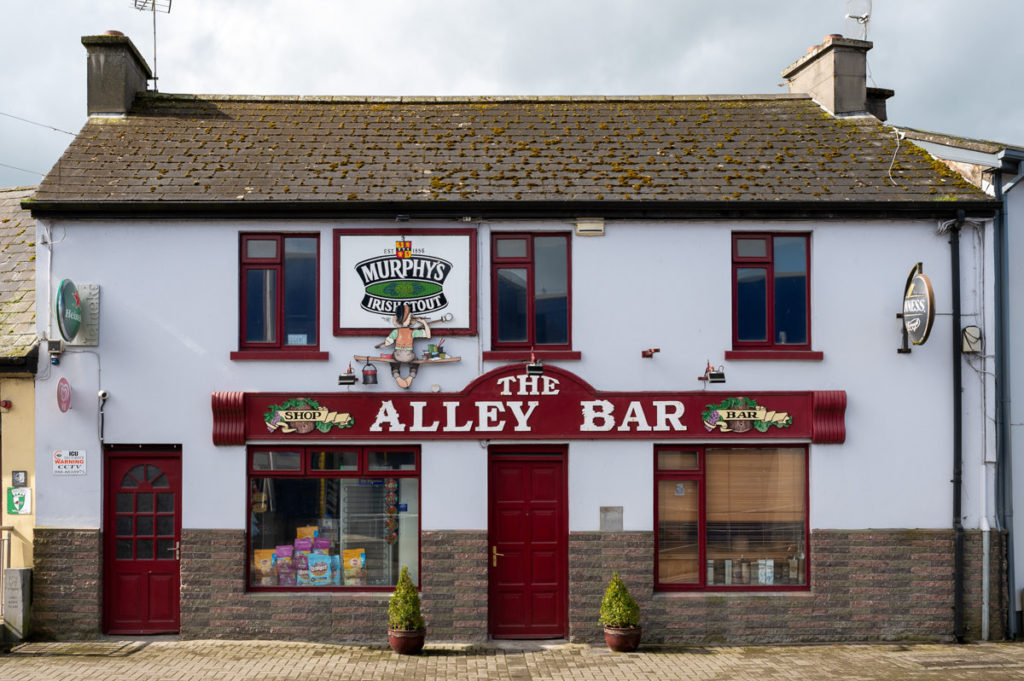 25. Ball Alley:

In 1850 this property is described in the primary valuation of Richard Griffith as 'House, office, Ball court and garden'. In the closing decades of the century tenancy belonged to the Twohill family which produced one of handball's leading protagonists. Tim was Irish champion and challenged Mick Egan for the world championship. Other stars of the semi-professional era – O'Herlihy and Drew (Cork City), Fitzgerald and Lawlor (Tralee), J.J. Bowles, Limerick, etc, – all played at this venue. The alley was demolished in 1986. It is now a well known pub in the town .