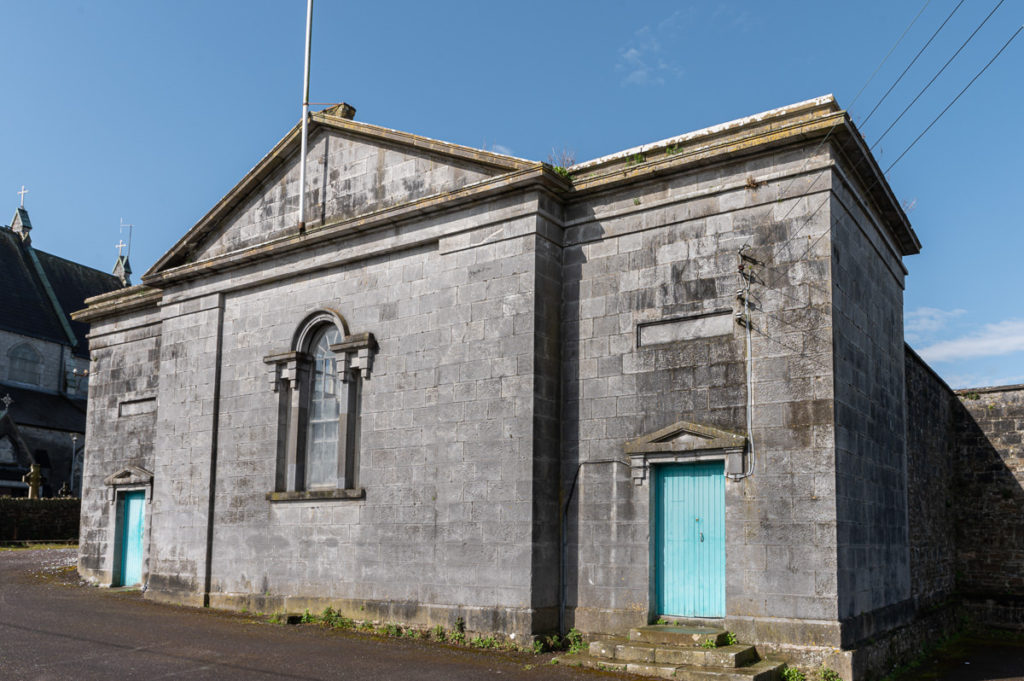 The Earl of Egmont gave the ground for a Sessions House and Bridewell in 1824 and the building is dated from 1827. The architect was George Richard Pain and the design is similar to other such buildings throughout the county. It too, is built on a prominence and is approached by walled-in stone steps. Its rather austere façade is relieved by attractive stone pediments and a picturesque Venetian window.
The courthouse was the scene of some lively 'sessions', especially in the turbulent times of the Land League, and the Bridewell was in frequent use.
The Bridewell and Bridewell-keeper's residence lay behind the Courthouse, within a large walled enclosure. Lewis said, in his Topographical Directory (1837): "The Sessions House and bridewell are substantial and commodious buildings". The bridewell, he said, consisted of several wards and separate day rooms and yards "adapted for the proper classification of male and female prisoners".