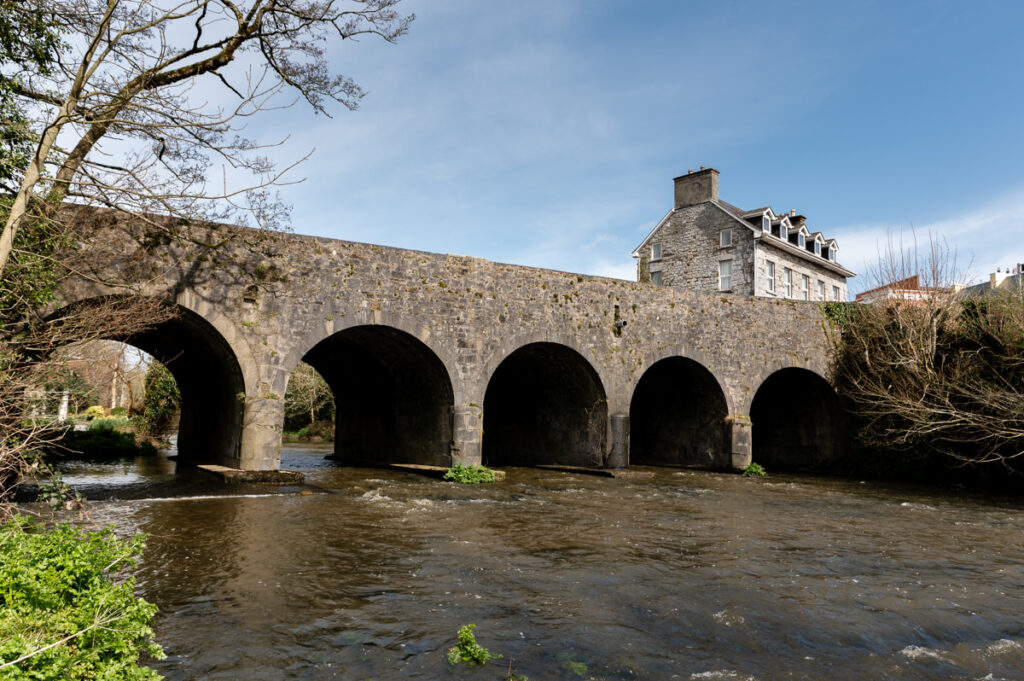 The building of this bridge in 1745 became necessary because the wooden predecessor was carried away during heavy flooding two years previously.
The Latin inscription on the southern parapet informs us that it was built by Joseph Clohessy, stonemason for the supervisors Boyle Aldworth, Newmarket, Francis Gore of Assolas, Richard Purcell, Kanturk and Arthur Bastable, Casltemagner, on behalf of the County Grand Jury.
The remarkably thin piers of the bridge have been commented on, as also the soffits of the arches which are all on one level despite a fairly steep incline in the road superstructure.
On the morning of May 14th, 2021, a large truck crashed through the parapet on the Newmarket side of the bridge and plunged into the river Allow, causing huge damage. Fortunately, no one was injured in the horrible crash.