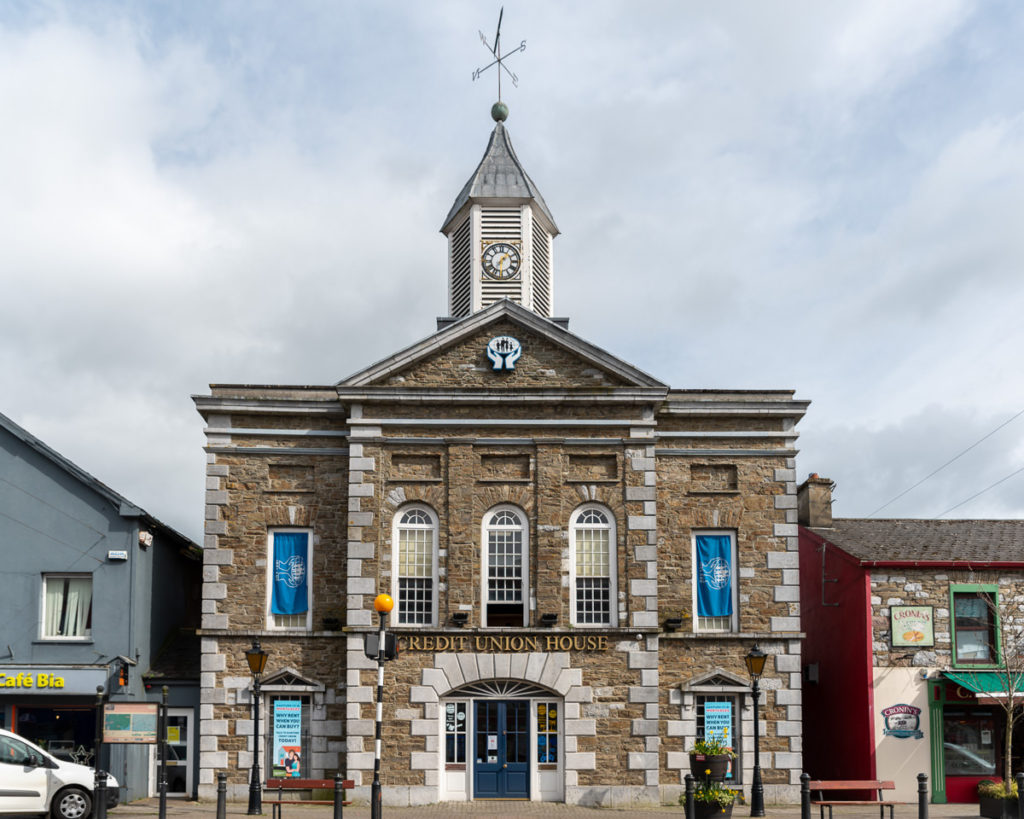 Now the Credit Union building, the Market House is the jewel in the crown of Strand Street, a street which is richly endowed with many pleasing architectural features.
The 'Clockhouse' as it is known locally for generations is a most impressive building in the classical style. It has pleasing proportions and symmetrical design and its coigns of dressed limestone contrast harmoniously with the rubble sandstone, thus affording great visual satisfaction.
The building presents a five-bay façade of two storeys while its three-bay breakfront accommodates the entrance, framed by segmental arch and side windows, surmounted by Venetian windows and tympanum now bearing the Credit Union motif.
Two former door cases, now converted to window cases, act as flankers for the front door and resemble those in the Courthouse (no. 7), perhaps suggesting that this building might also be the creation of the Pain brothers. It is further embellished with a louvred hexagonal bellcote and weather vane.
It was originally built in 1838 as a two-storey market house and was later used as a school for Adult Education and for other purposes (the clock face is dated 1838). It was acquired by Kanturk Credit Union in the 1980s and the necessary extensive renovations were carried out with much sympathy for its architectural integrity, even though the original rendering on the façade was removed during these works.